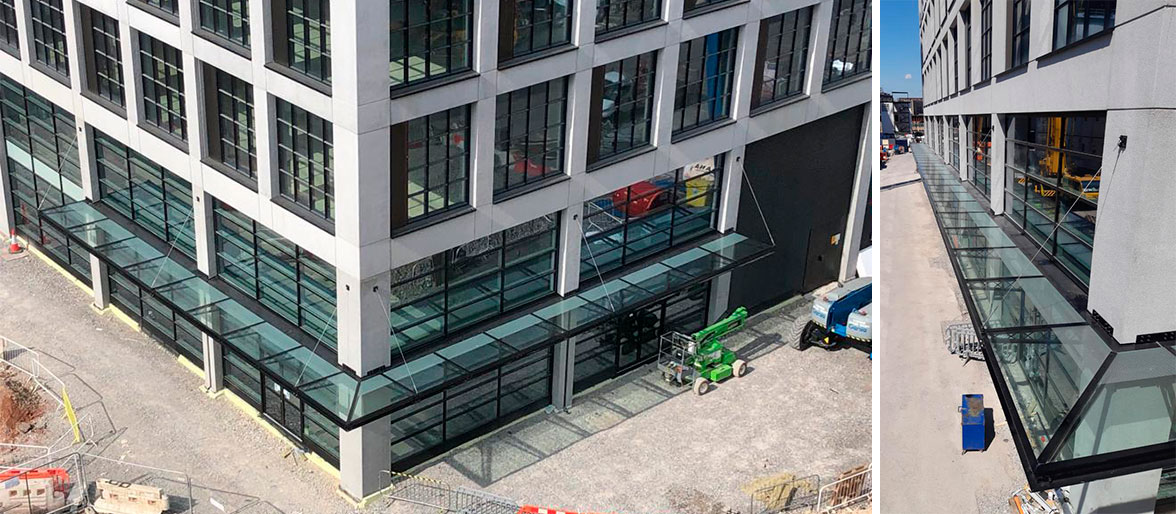 15 Mar

The Goods Yard, St. John's, Manchester

At Kite Glass we are always seeking ways to offer our customers innovative solutions to technically demanding requirements. Having secured the order for The Goods Yard building in St. John's Quarter, Manchester, we were required to produce a glass that would achieve a CWCT Class 1, which for a glass canopy is unusual to say the least!

We manufactured and tested the panels using our in-house facility along with an independent consultant, and succeeded with our 34mm LamitecSuper glass, incorporating a special screen-print that had been tested independently and achieved a PTV slip value in excess of 60.

Click here to read the full case study.